Overseas Cooperation Customers
Rwanda customer: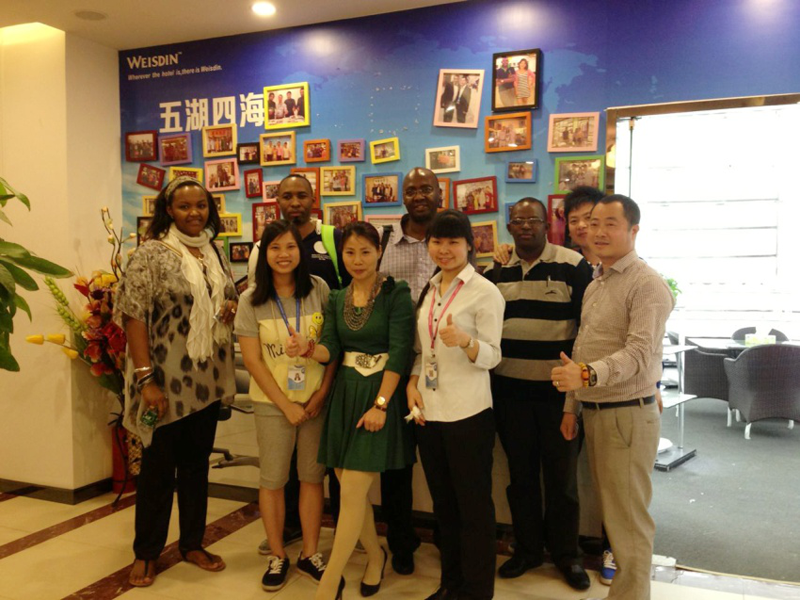 Rwanda customer:
On August 11, 2015, the central Africa's largest consortium Mr * * led professional procurement missions to China hotel supplies. The consortium prepared in central Africa, South Africa build a series of four or five-star hotel. After they understand "ding" of Wisconsin on the web, they came to Wisconsin butyl company specialized field. After field survey of the plant, verify, and communicate with our business, "grass cloth class decided to hotel under the purchase order to the" ding "of Wisconsin. In further communication with business managers, found in hotel supplies, Wisconsin butyl "one-stop" procurement has a lot of information resources, with 400 ~ 400 hotel supplies production enterprise development bundle, hotel supplies information resource is rich, powerful, and full of rich experience in procurement services. From quantity, quality, compatibility, demanding, and truly do customer full-time staff, professional advisers, close aides.
In the end, will be more than 400 "one-stop" procurement orders, all package to guangzhou, Wisconsin hotel supplies co., LTD. Company after receiving instructions, establish a purchasing group, multiple comparison and analysis of the results of 20 days finish the task ahead of schedule, the total money saving 15%. "Wisconsin butyl" warm service, professional skills, strong customer highly recognised sources, has recently received their purchase order more than 3000000 yuan.
Rwanda Lemigo Star Hotel Case: