European Bed Pillows
European Bed Pillows
WEISDIN

Guangdong Guangzhou ,China

15-30 days after receiving the deposit

10000 Pieces per Month
This soft, cloud-like European Bed Pillows is filled with Multi-function cottton fiber, which supports your head in softness. Supremely soft,Antiallergic and breathable, it's ideal for sleepers who need a good pillow to aligns your head and spine.
European Bed Pillows Details:
European Bed Pillows is made of cotton fabric for softness and breathability. Filled with Antibacterial cotton, Far-infrared cotton and Anion cotton blend fiber. This bed pillow is designed with a unique shape fit your shoulder to keep your neck and spine aligned while you sleep. It gives extra comfort for your head and help you to relax through all the night. This pillow is the perfect solution to keep all the bedrooms in your home.
Pillow Description:
Brand: WEISDIN
Product code: 010

Color: white color
Number of Pieces: 1
Dimensions : 48*74cm
Shape: Rectangle

Outer fabric: super soft 100% cotton fabric
Filling Material: Antibacterial cotton, Far-infrared cotton and Anion blend fiber
Filling Weight: 1800g

Pattern: plain
Use: hotel, home, motel
Inner packing: Individual pvc bags or non-woven bags, do as you required
Outer packing: export cartons or bales packing(woven bag)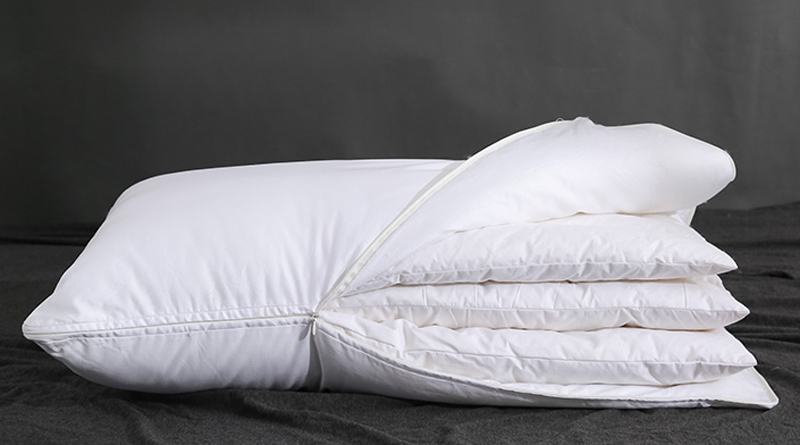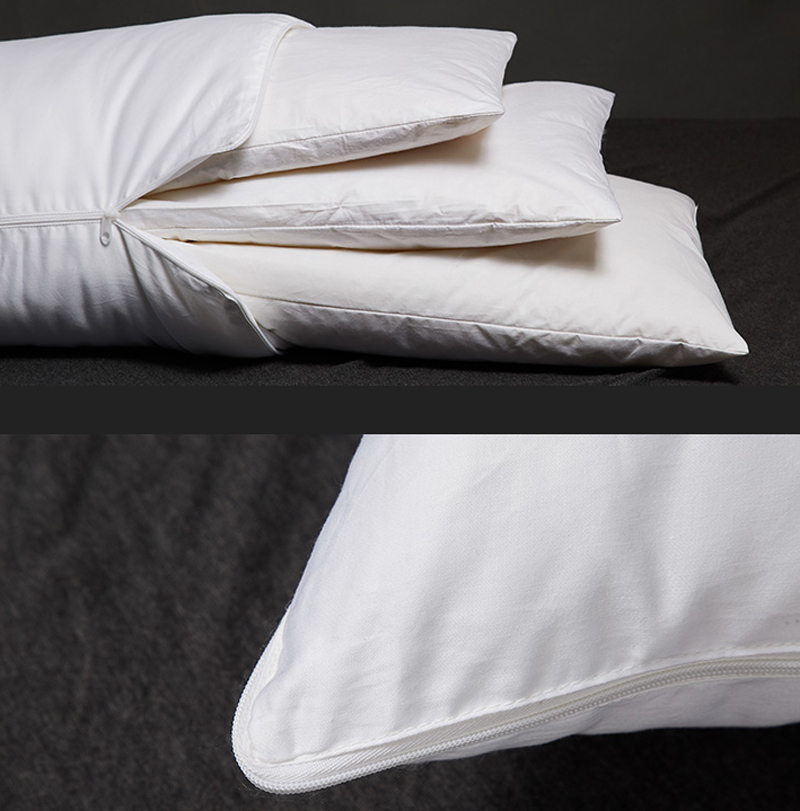 Pillow features:
1. Helps prevent irritating neck and shoulder pain
2. Give extra support and help you to relax.
3. Made of soft, breathable cotton fabric for softness and breathability.
4. A thick, comfy Multi-function fiber cottton filling with down-like feel.
About Multi-function fiber cottton features:
ntibacterial cotton fiber:
Lasting, antibacterial, strong permeability, safe and nontoxic. With technology treatment, the surface takes on softness in touch and good elasticty. As proved by the SGS test, it has significant antibacterial effect against escherichia coli, staphylococcus aureus and candida albicans.
Anion cotton fiber:
The product features softness in touch, good elasticity and breathable performance, functioning as air purification, sterilization, deodorization, promoting cell metabolism and increasing immune fuction. Accoriding to the test, anion concentration reaches 1200-2100/cm3.
Far-infrared cotton fiber:
It has particularly softness in touch, good air permeability and fluffiness, functioning as accelerating blood circulation, enhancing immunity and activating cell. According to the test, the total normal emissivity reaches to 0.85 to 0.88.
Care instructions:
Do not bleach.
Do not iron.
Do not dryclean.
Do not wash machine.