Negative Ion Duvet
Negative Ion Duvet
WEISDIN

Guangdong Guangzhou ,China

15-30 days after receiving the deposit

10000 Pieces per Month
An extra warm Negative Ion Duvet in soft cotton, with Negative Ion cotton filling. The box-stitch pattern allows air to pass through and keeps the filling evenly spread.
WEISDIN Negative Ion Duvet Product Information: A good choice if you need extra warmth while sleeping.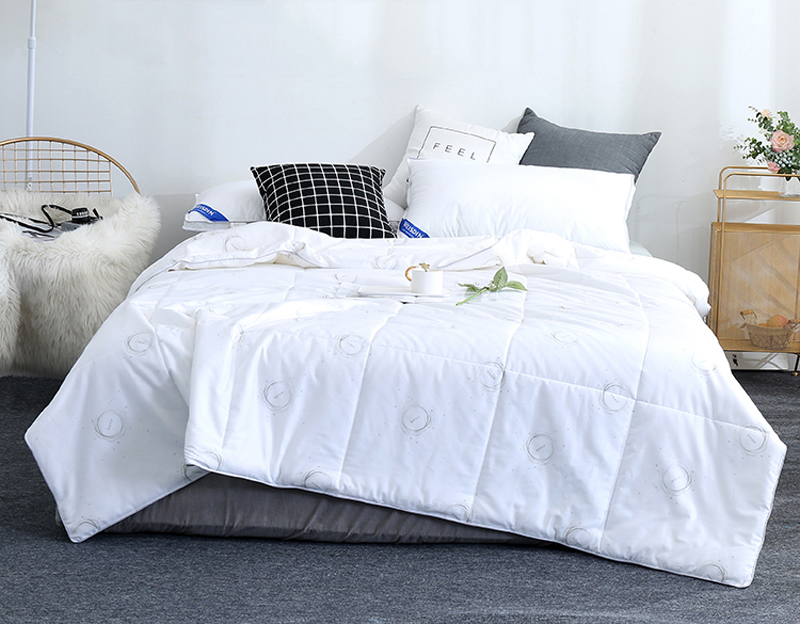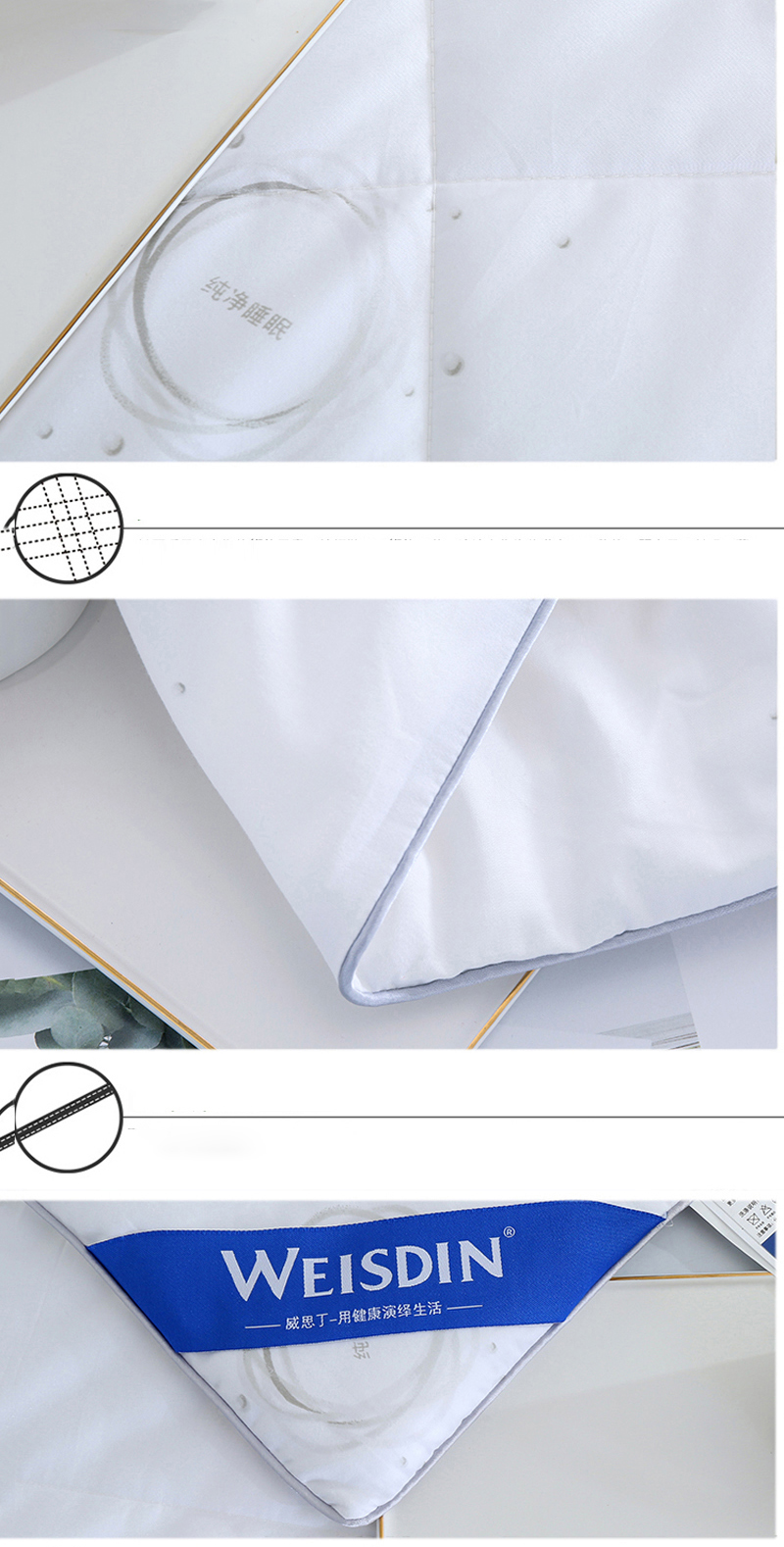 Product Deatails:
Product code: 3BX07510301

Color: white color
Filling Material: Negative ions function fiber cotton
Filling Weight: 4000#
Outer Fabric: 60S 100% cotton sateen fabric
Duvet Size: Queen size
Finished: square exquisite fine quilting
Use: Home, Hotel, Motel
Packing: The inner packing is whaterproof 1pcs/pvc bag ,the outside packing is woven bag PP bag or other specific packing
Negative Ion Duvet Care instructions:
Do not washable.

Do not iron.
Do not dry clean.
Do not bleach.
What is the Negative ions Function fiber?
1. Refined by advanced Nanotechnology,raw material will be ground into function fiber.The function fiber Steady and long-lasting effects ,can changes human healthy life and is beneficial to increase deep sleep
2. Negative ions can improve the local environment, promote metabolism, reduce free radicals contribute to, breathe to family members. The negative ion fibre release plenty of negative ions is enough to build a "private oxygen bar".
3. Refined by advanced Nanotechnology, The Negative ions fiber function can health and sustained long-term.

4. Through nanotechnology into natural health material, continuously with the surrounding oxygen molecules, water molecules, the persistent form negative oxygen ion. 24 hours continuous formation, the difference between the counterpart surface spraying way, more durable.
5. The sterilization and dispel peculiar smell.
6. Negative ions is called "environmental police". Negative ions can kill in the air of adverse factors in time, prevent bacteria growth and form, Negative ions new breath has strong green circulation ability.